MEU LABS; Redefining 'Education'
WE SAW A PROBLEM IN THE CURRENT SYSTEM
Children are naturally curious, creative and playful. Sacrificing all of that to sit through an algebra lesson or to memorize theoretical physics may not be their favourite thing to do. So, it is not much of a surprise if they are disengaged with what they are learning or find school tedious.
We have all been through the drill of the chalk-and talk method, the information overload, memorizing and replicating it all just before assessment day.
The question at the end of it all is, did we enjoy learning that way? Were we prepared enough for the ever-changing reality of the world and its demands?
We believe that education should be a less technical and more dynamic experience allowing learners to engage in more meaningful and purposeful pursuits. More than anything it should be fun, adventurous and entertaining.
As visionary as this sounds, we have been able to bring it to life with Meu Labs through our mission to revolutionize STEAM education for the better.
We are living in a time of change and upgrade of everything. Unfortunately, it is right to say that you get more timely software updates on your smartphones than our educational system gets reformed and revised to suit the age we live in.
Hence, we are looking into enhancing the educational experience and creating a future-ready generation of creative thinkers and problem-solvers.
The future out there is a puzzle itself and we are determined to prepare well-rounded and holistic individuals who are able to tackle it!
HOW WE ANSWER- THE SCIENCE BEHIND MEU LABS
Our futuristic syllabus and pedagogical structure draw inspiration from worlds' prestigious universities such as the Massachusetts Institute of Technology and modern educational institutions like Astra Nova School (co-founded by the tech- icon of the century; Elon Musk).
One of our Co-founders, Thulith Edirisinghe, an alumnus from MIT himself, describes how his exceptional and prestigious learning experience opened him to a wealth of knowledge, opportunities and guided him through his passions.
He asks, "why wait till you go to college to decide what you're passionate about? I wish I had it sooner, I wanted to recreate this experience for young learners out there.''
Hence, Meu Labs strives to give a mini-university experience to kids who are as young as 8 years. Together with his co-founders, Shayen Yatagama and Pasindu Jayathilake who have worked in the technology space since they were in highschool and expertise from partners like Asian International Academy : a leader in the higher education space in Sri Lanka; Meu Labs strives to bring positive change to the existing education system.
Now let us introduce to you the three pillars holding up our modern curriculum and driving our mission:
Project based Learning
T-shaped Learning
Mind, Hand, and Heart Approach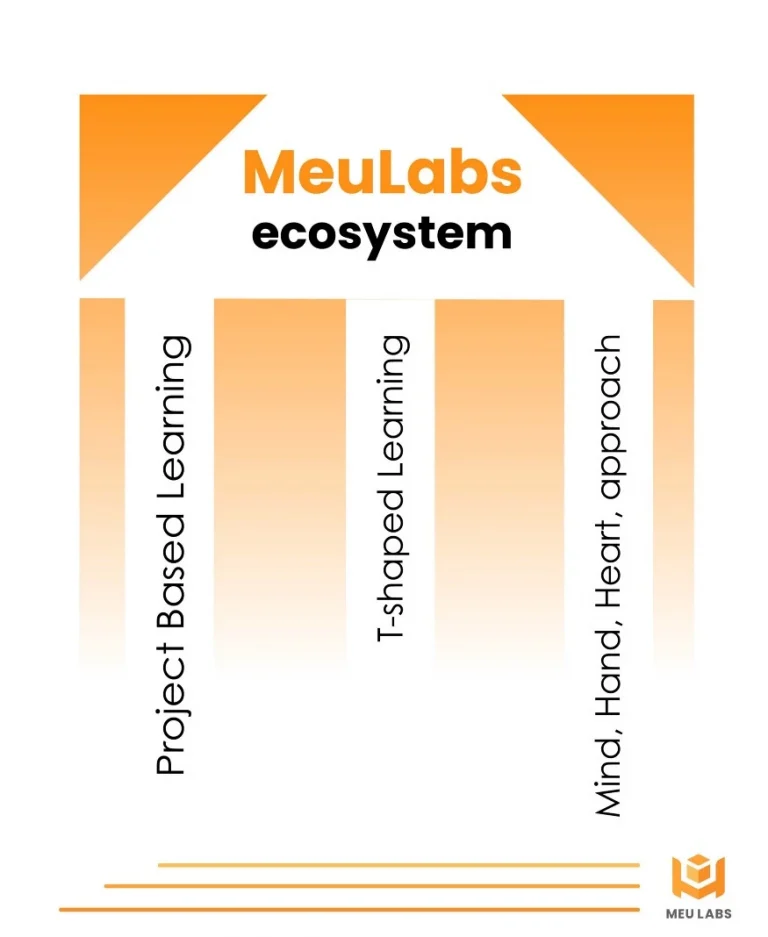 Read part two of this Article to learn more about the three pillars and how we apply them at Meu Labs.