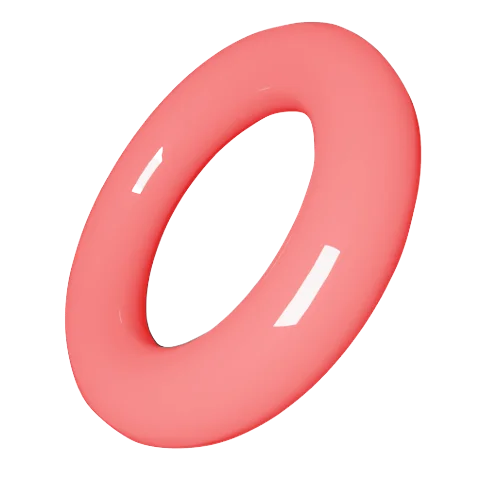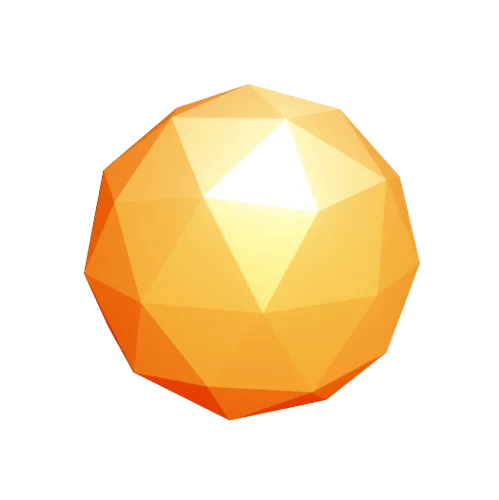 Our pedagogy follows modern techniques and methodologies to offer you an education that is up-to date and is designed to ensure that it leaves a life-long impact on the learner.
Contrary to the conventional and outdated chalk-and talk method, our pedagogy takes a learner-centred approach. We nurture a learner's curiosity and encourage them to follow their passions within our accommodating curriculum which offers tailor-made programmes to suit the interests of learners in specific age groups so that the learner can actively and purposefully engage in the learning process.
Our pedagogical strategies give priority to important and essential skills that are usually overlooked in traditional education, to give students an education beyond just book-learning.
Within a perfectly balanced curriculum, they will learn theory alongside its application, and practise critical thinking, analytical thinking, and creativity to develop important soft skills alongside hard skills.
'Project-Based Learning', 'Mind, Hand and Heart Approach' and 'T shaped Learning' are the three main principles that lie at the heart of our methodology to ensure we provide our students a holistic and lifelong learning. Get to know them more here:
Science Behind
Our Curriculum
" I hear and I forget, I see and I remember, I do and I understand "
-Confucious
PBL is simply learning by doing, to emphasise, it is the tool we use to deliver an authentic learning experience for our students where they will learn their subject through solving puzzles designed around real-world problems. Also known as experiential learning, students directly participate and apply their knowledge to practical scenarios. This bridges any gap between education and reality or its practical aspects.
For example, our students learn Programming by designing a Shopping App for a client with hypothetical real-world requirements.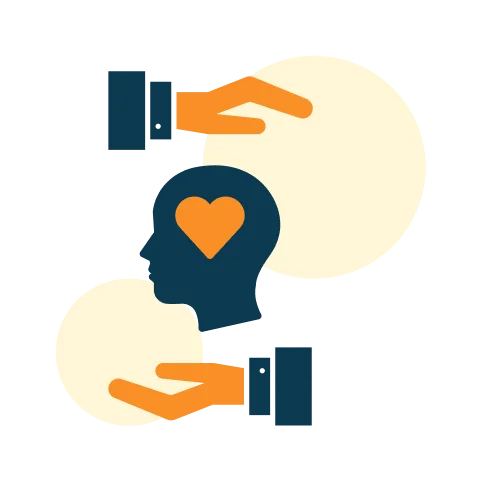 Mind, Hand & Heart Approach
''Kids prosper best with a broad curriculum that celebrates their various talents, not just a small [handful] of them''
-Sir Ken Robinson
We have identified the Mind, Hand and the Heart as three interconnected elements in a learner that needs to be incorporated and addressed within the teaching-learning process.
So we have ensured the engagements of these three elements in all our puzzles in the following ways:
The Mind element covers thinking and calculating areas like Analytics, Mathematics, Science, Decision-Making and Research. Sessions like practical, Hands-on-making, learning application of theory, IoT projects are for the Hand component.
For the Heart, we look at modules like creative thinking, Writing, Speaking, Drama, and Cinematography.
T-shaped learning allows us to build a holistic learner.
A T-shaped individual is metaphorically built in the shape of the 'T'. They possess knowledge and proficiency across multiple-disciplines and a manifold of subjects as the width of the horizontal bar of the 'T' and shows expertise and specialisation in a specific subject area, just like the vertical bar of the 'T'. Simply put, this is the perfect combination of a 'Specialist' and a 'Generalist'; a well-rounded individual.
For example, we groom our students to be Programmers who know their arts and aesthetics to creatively develop an eye-appealing application and Engineers who know their Ecology to build a dam which is more environment-friendly.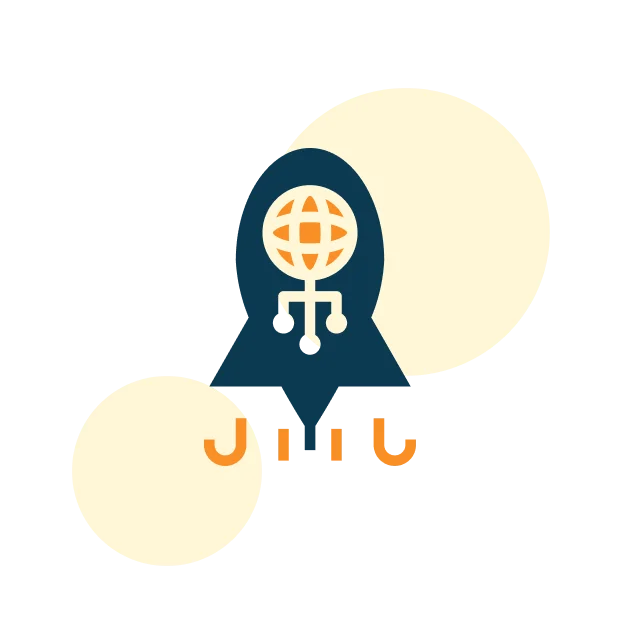 Geared to the demands
of the future
The dynamic of the world we live in today is fast paced and unpredictable. This reminds us of the importance of giving our students an education that is timely, relevant and adequate. We have researched and identified the trending subjects, industries and workplace skills in order to design our lessons to give full coverage to what is on demand right now and what knowledge, tools and skills your child cannot do without in the modern world.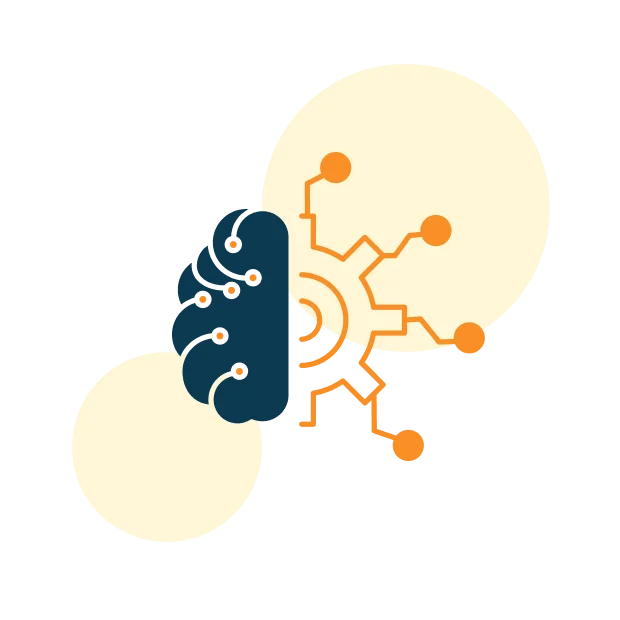 It is inevitable that all skills and tools go redundant at some point and one has to keep up with the changes and new knowledge in order to survive the future.
That is why we believe that learning never stops and one has to master 'learning' itself as a life skill. So within our pedagogy we teach in a way your child falls in love with learning. Furthermore, our open learning environment facilitates them with the setting to discover what methods of learning works best for them. So other than learning facts and figures our students master the art of learning, engaging with it as a life-long process to expand their library of knowledge over time.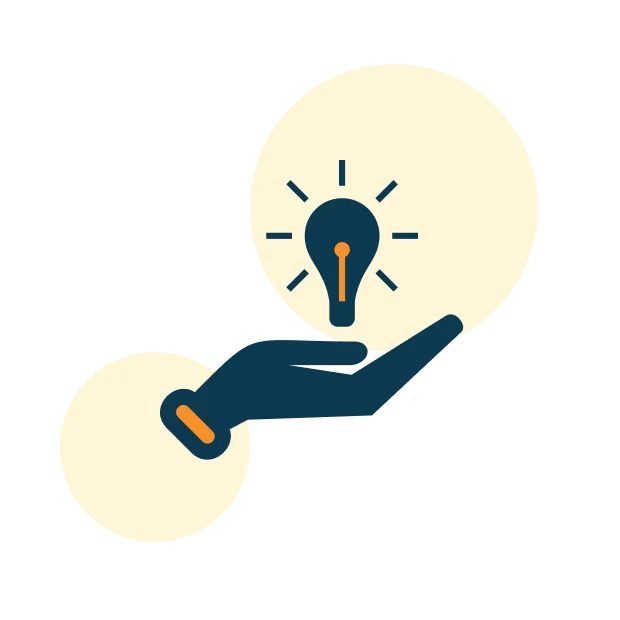 Another important aspect we pay attention to is training students to bear a solution-oriented mindset. Fundamentally, we can break down every day-to-day activity as a sequence of problems we solve. For instance, an invention, a decision, a philosophy they all emerge as a solution to a problem. This brings us to accept that life is all about problem-solving. This is why we train our students to approach challenges as problems, view them critically and analytically and apply what they have learned to give them effective solutions as individuals or in teams.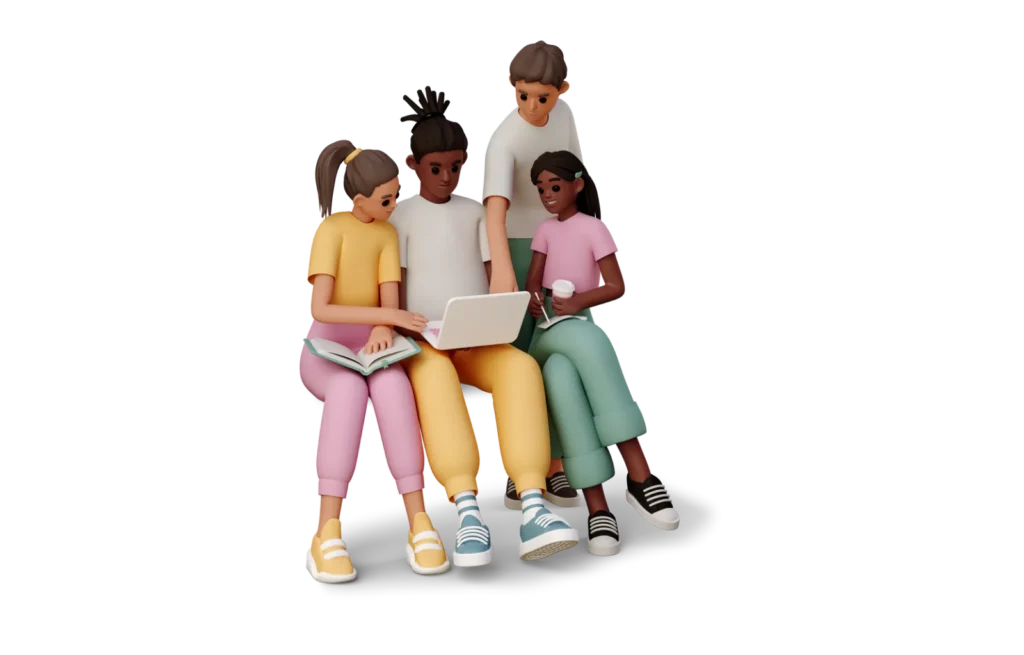 Help your child become
career – ready from an early age.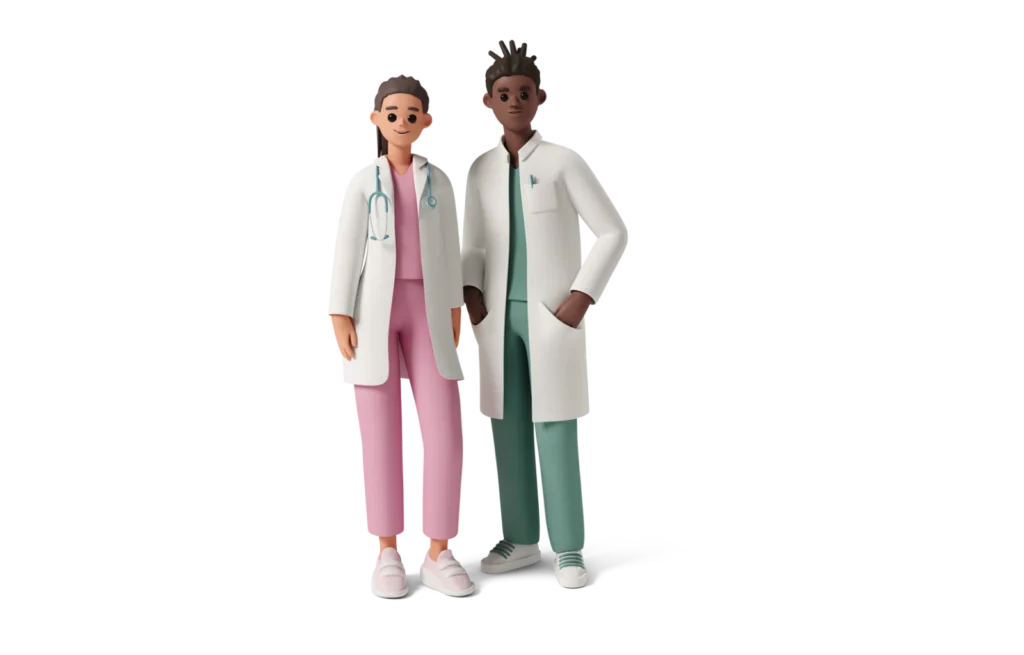 Work with world-class professionals like Engineers and Scientists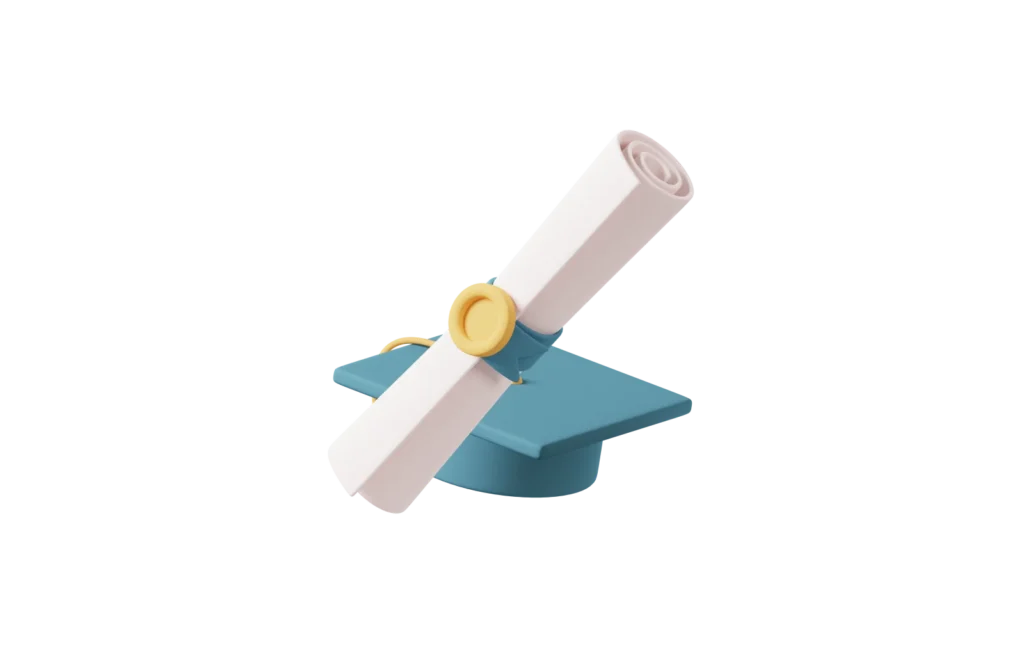 Individual attention, mentorship and career-guidance all along your child's educational journey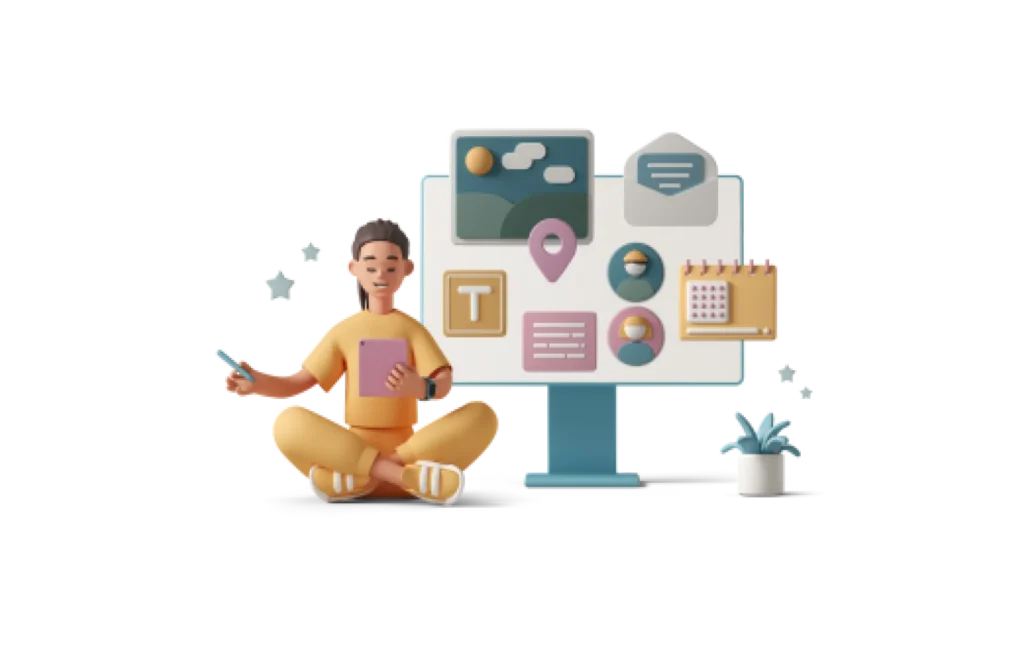 Gather valuable experience to build an impressive portfolio to secure admission to world-class universities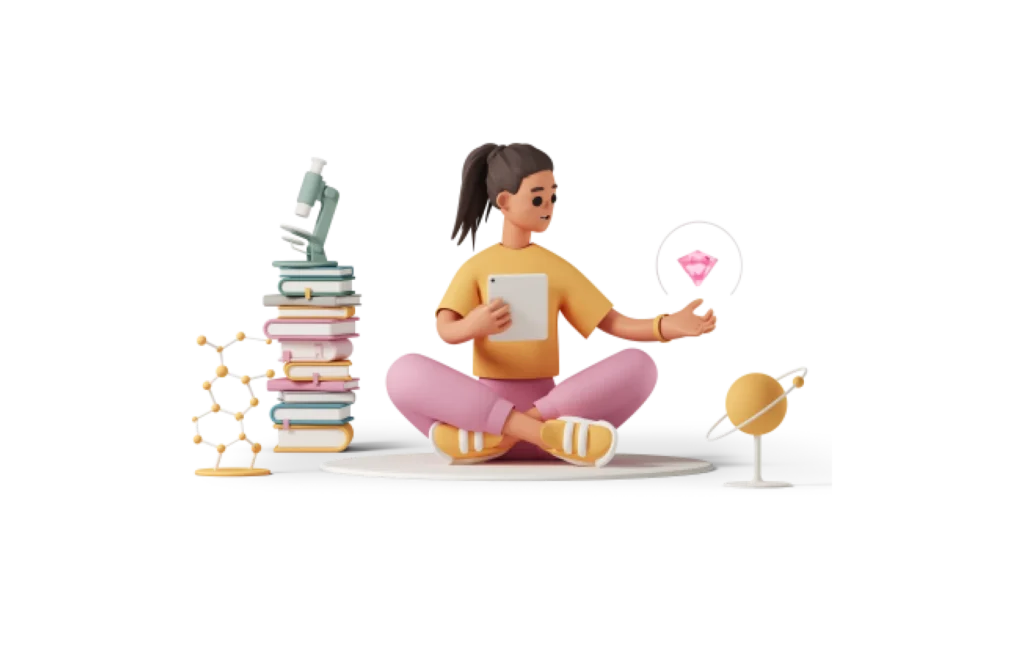 Allow your child to understand their own strengths and passions through experiential learning
How We Come Up With
Our Curriculum
Step 1 – Define industry domains
When scoping out a new programme within our learning ecosystem we make sure that every new programme plays an integral role in helping students discover for themselves their interests, passions and future careers. We look at the latest industry trends and modern leaning programmes to identify potential aspects that needs to be covered to ensure that our curriculum is up-to-date and relevant to match the needs of the modern world. To learn more about the science behind our curriculum read [the science behind our curriculum blog]
Step 2 – Identify and research existing programmes
Once we clearly understand where the programme lies in our ecosystem, and on a higher level what areas it covers, we benchmark it on similar programmes offered by other learning institutions such as global universities like Oxford, MIT, NUS or courses offered by reputed online learning communities such as Udemy or Coursera. This not only gives us a good idea of what a student will get from our programmes but also gives us a good bearing on new learning tools, pedagogies and potential projects we can integrate.
Step 3 – Define learning outcomes
The next step is to use this existing research to define targeted skills and learning outcomes. This will guide the rest of the curriculum development process where we design our programmes to best achieve the the specific goals determined.
Step 4 – Develop puzzles and projects
This is where the magic happens!
This is where we transform the complicated science behind our methodology into a student-friendly and appealing learning experience. We incorporate our experience in delivering PBL curriculums to create fun, engaging, and personally meaningful projects for our students. These projects are based on authentic real-life problems and are carefully curated to cover the defined learning outcomes while ensuring students have the opportunity to explore and learn for themselves.
Step 5 – Create learning materials and lesson plans
Once these curated projects for our new classes are ready, we will then develop the relevant learning materials needed for our cohorts. These will include worksheets, demonstrations, guideline videos, slides, manuals, lesson plans and even virtual classrooms. We follow a strict content guideline that set out the standards for for all our material which has been vetted by global accreditation bodies such as STEM.org
Step 6 -Train instructors
Once all the material is ready, we then begin the training process for our instructors. All facilitators will first complete the curated projects themselves so that they know the ins and outs of each project. We then do a series of mock lessons where instructors present that week's program and get feedback from others. Each class will have a head instructor and a lab instructor pair who will ensure quality of delivery and give individual attention to all students in the cohort
Following 6 months of research, content creation and trial sessions, we finally announce the launch of a new programme under the Meu Labs ecosystem. Then we make these programmes available for your child to take part in both virtual and in-person sessions. If you are interested in enrolling your child in our world class STEM.org accredited cohorts, check out the Programmes page for more information.